Let's Get Closer: Couples Edition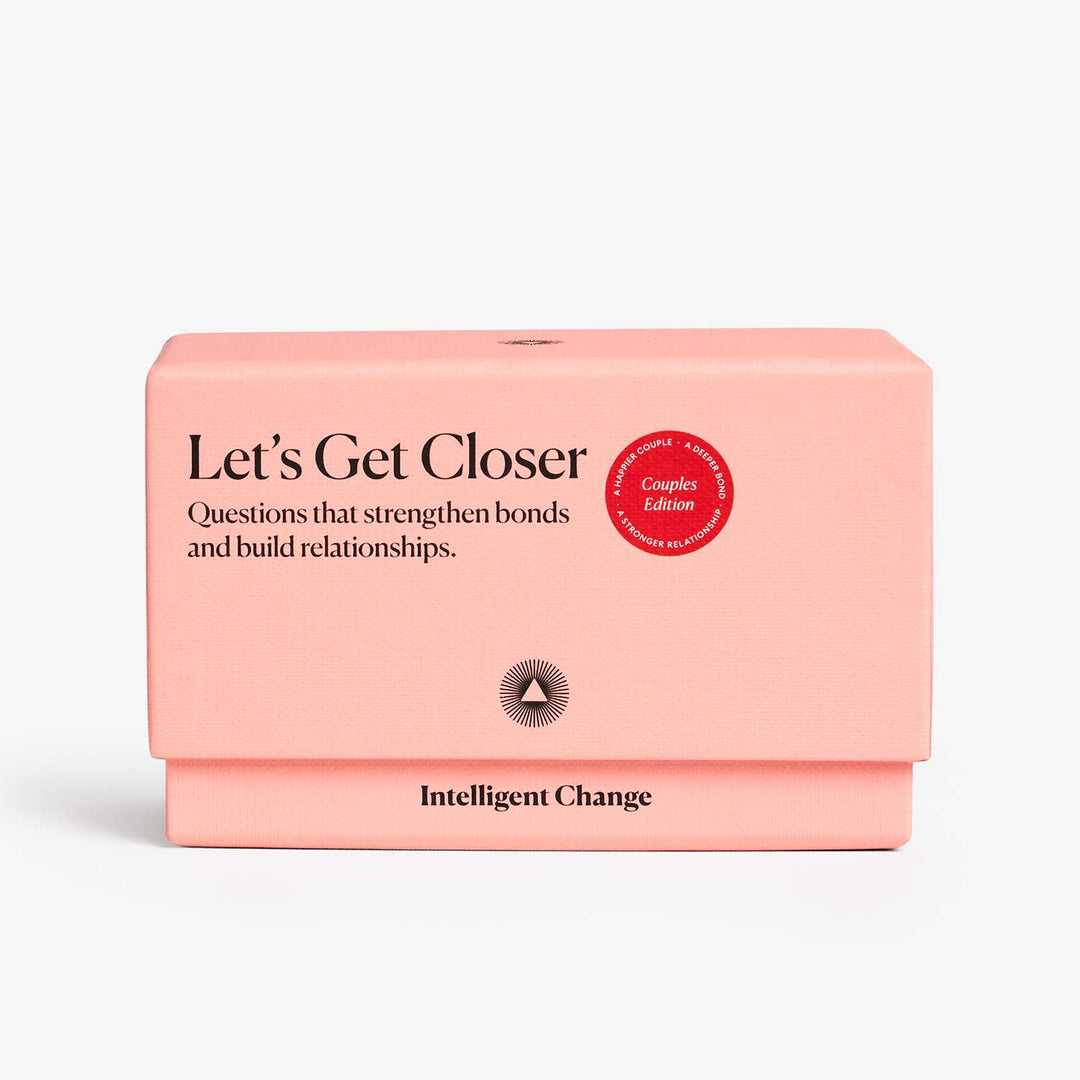 Let's Get Closer: Couples Edition
A conversational card game for couples that strengthens romantic relationships and enhances intimacy.
Regular price
$40.00
$40.00
In stock, ready to ship

Inventory on the way
Prompt card game designed to strengthen relationships, enhance intimacy, and nurture connectedness by engaging couples in deep and meaningful conversations around love, dreams, and life experiences.
Looking for a new way to connect with your partner? Share personal and intimate experiences, strengthen your bond, and connect on a deeper, more passionate level with this new couples edition of our easy-to-play conversational game.
The cards are separated into three levels–Close, Closer, and Closest–with each progressive level challenging players to open up more, speak their truth, and engage in honest and open conversations.
Select your question cards.
Create a calm, inviting atmosphere. Light some candles, play your favorite background music, have your chosen drinks ready.
Choose which level of closeness you're comfortable with based on how deep your relationship is right now.
Couples that want to strengthen their relationship
100% recycled, compostable, FSC certified paper