A313 Vitamin A Retinol Cream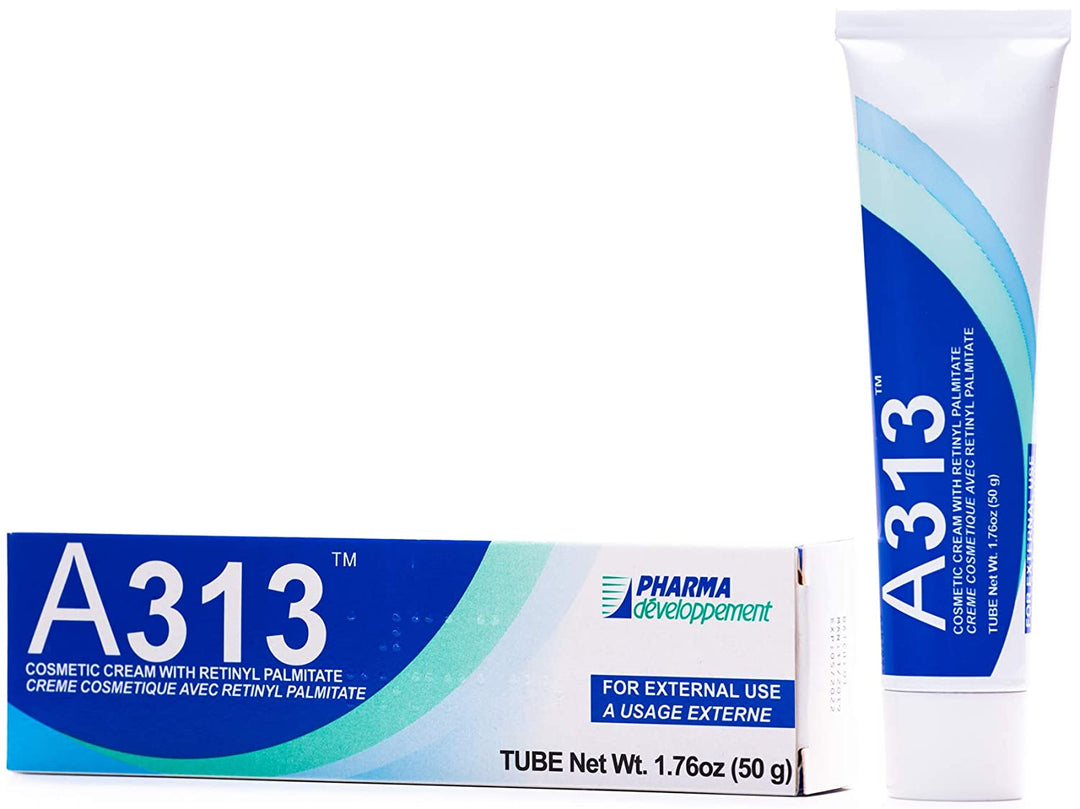 A313 Vitamin A Retinol Cream
A cult favourite pharmaceutical-grade vitamin A sold over-the-counter in France and one of the country's BEST beauty secrets. The key ingredient is Vitamin A (Retinoids) which instantly plumps fine lines and makes skin look glowy and fresh.
Regular price
$54.00
$54.00
In stock, ready to ship

Inventory on the way
The Cult French Pharmacy Retinol That Transforms Your Skin Like Retin-A has finally landed on our shelves! Woo Hoo
Now to reverse the damage that the past two years has done to our skin.
This magical cream comes straight from the French pharmacy and is a cult product of skincare guru Gwyneth Paltrow.
Vitamin A is known to be the cure-all in skincare. It helps with acne, hyperpigmentation and is probably the best anti-aging remedy out there. A-313 ointment is a cream based on vitamin A recommended in the treatment of skin irritations. It is in the form of a tube of 50g and must be applied locally once or twice a day. A313 boasts 200,000 i.u. of synthetic vitamin A in an aluminum tube (to protect freshness) and really packs a punch to aged skin. Works great on wrinkles, sensitive skin, enlarged pores, etc.
Only use this product at night because of the photosensitivity of the vitamin A.
Use a small amount and warm in hands before applying.
You can mix this product with your favourite night serums or treatments to lessen the strength of it and soften the sensitivity.
Be sure to use SPF every day as this product makes your skin sensitive to the sun.
Like with any retinol it takes about 1-3 months to become accustomed to the product and truly start seeing the results. Stick with it, its worth it we promise.
Synthetic vitamin A (concentrate) – oily form 200,000 IU per 100 g of ointment. Excipients: macrogol 400, macrogol 4000, polysorbate 80