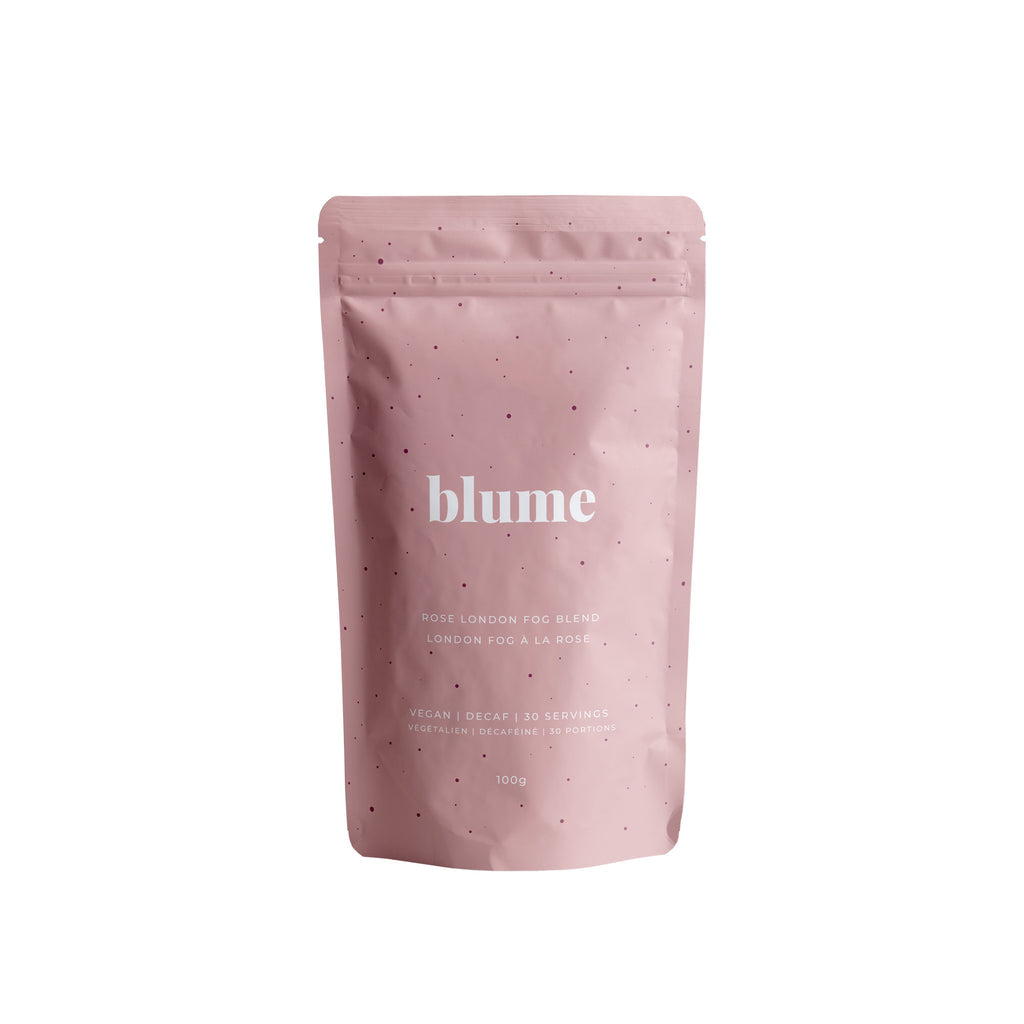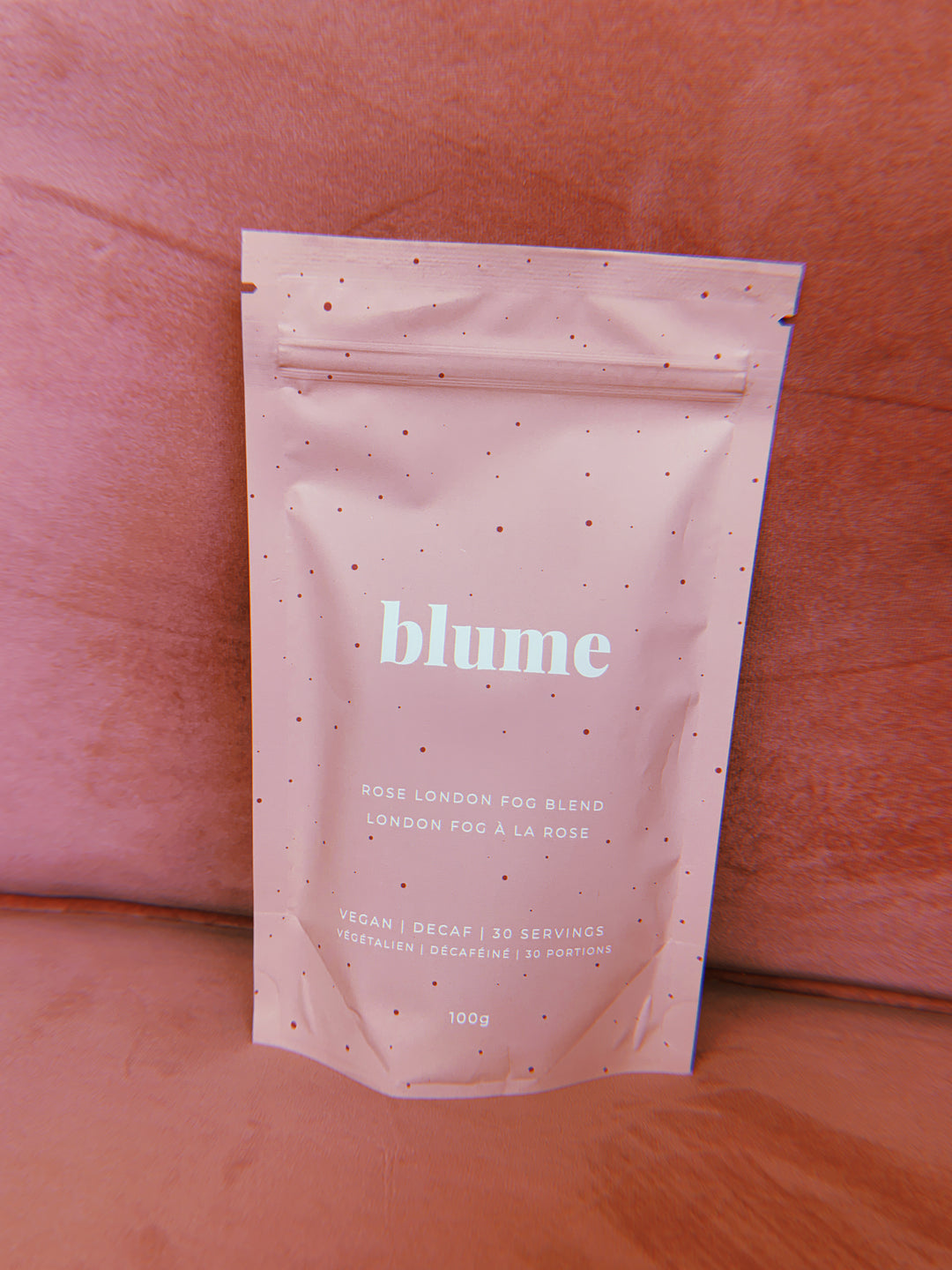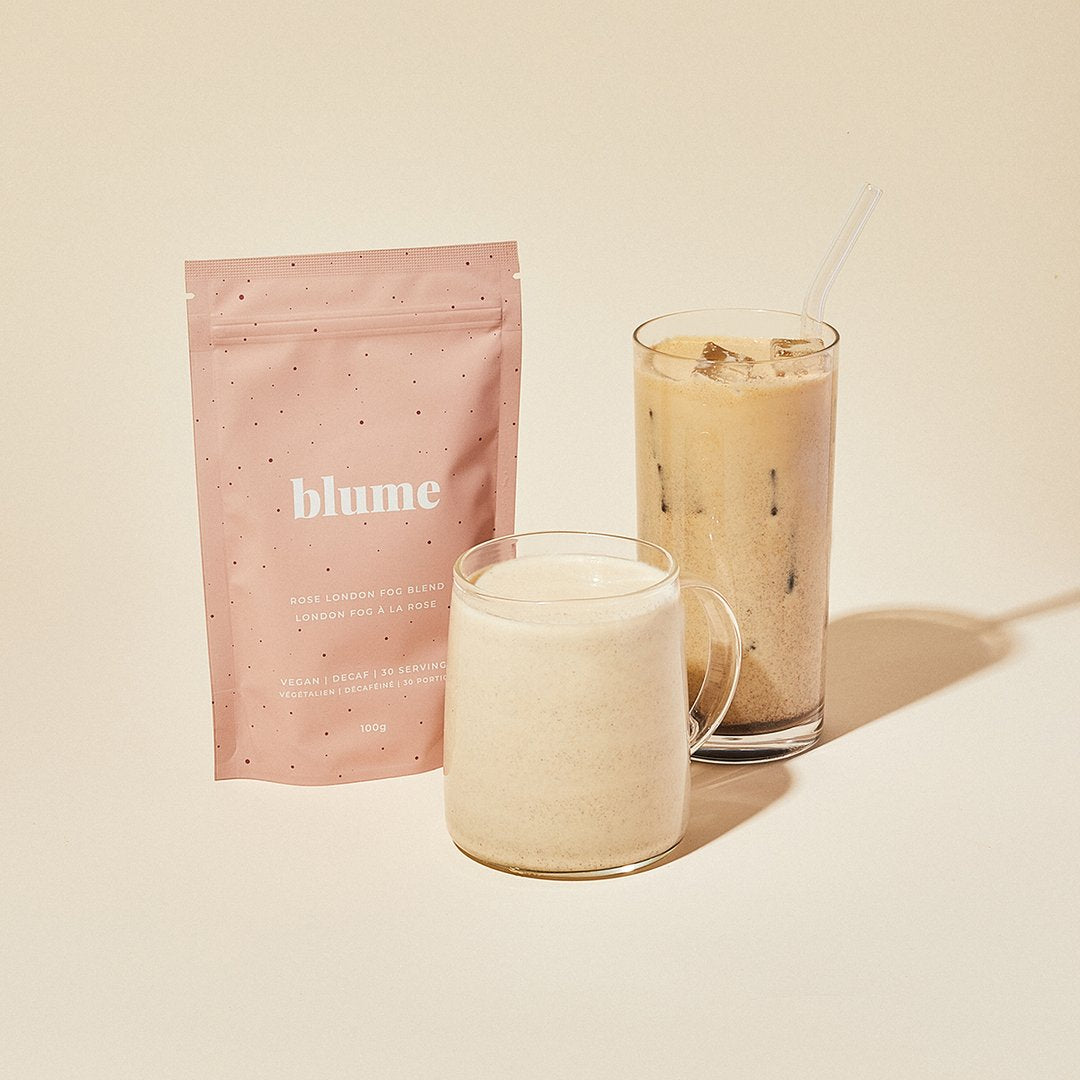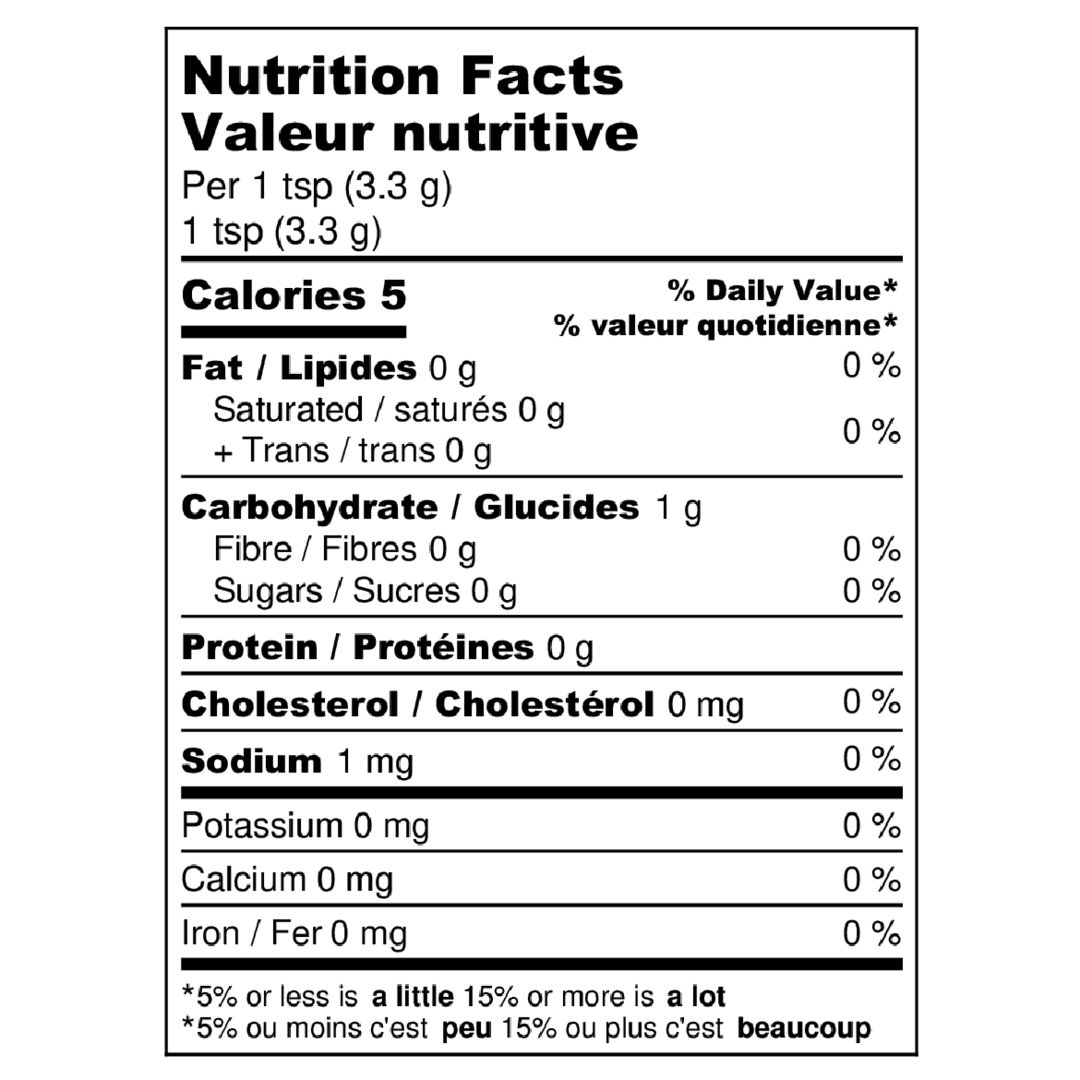 A functional London Fog, without the syrup and caffeine.
Regular price
$25.00
$25.00
Low stock - 7 items left

Inventory on the way
A functional London Fog, without the syrup and caffeine.

Stop and smell the roses with our superfood-infused take on an old fave. Our London Fog is floral, calming and softly sweet. We use micro-ground rose petals, rose-hips and tart cherry to make this blend rich in vitamins and skin boosting goodness. Rose has been used for centuries to ease symptoms of PMS and bloating. Sip and glow on.
Tastes Like:
Think Earl Grey with a twist. Floral, calming and softly sweet, this blend is a delicate mix of rose-hips and rose petals. If you love London Fogs, you will love this.
Boost milk, water, smoothies, oatmeal and more. Blend and enjoy hot or cold, any time of day.
Vegan ☁ Decaf ☁ Sugar Free ☁ Organic
100g = 30 servings
Ingredients
Organic Rose Petal Powder, Organic Decaf Black Tea Powder, Organic Bergamot Flavour, Organic Rosehips Powder, Organic Vanilla Flavour, Organic Tart Cherry Powder.
All our ingredients are ground which means better absorption of health benefits. Second benefit, more versatile. Go beyond brewed tea to superfood boosted smoothies, oatmeal and energy balls.
Stir together 1 tsp of the blend and a splash of hot water. Sweeten to taste as desired (we like honey).
Add a cup of frothed warm or iced mylk of choice & enjoy!
For anyone looking to ease symptoms of PMS and bloating, naturally.
KEY INGREDIENTS
ROSEHIPS
- Soothing uncomfortable cramps.

ROSE PETALS
- Reducing inflammation and bloating.

TART CHERRY
- High in antioxidants to keep your skin glowing.

DECAF BLACK TEA
- Rich and savory, this is your classic black tea without the caffeine kick.
IS BLUME A CANADIAN COMPANY?
Yes, these superfood lattes were born from a Canadian company!

IS THIS BLEND COMPLETELY CAFFEINE FREE?
The decaffeination process does not remove 100% of the caffeine content in the black tea. Each cup will be left with fewer than 5mg of caffeine. For comparison, a cup of coffee has about 50mg!

HOW DO YOU REMOVE CAFFEINE FROM THIS BLEND?
To remove the caffeine from this blend, it requires 300 atmospheric pressure with C02 and an inlet for H20. This isolates the caffeine without the loss of camellia sinensis (tea) flavour and important nutritional benefits. This is the only process approved for certified organic teas.

IS THERE ANY SUGAR IN THIS BLEND?
No! This blend has 0g of sugar per serving.

WHAT ARE THE BENEFITS OF ROSE?
Rose has been used for centuries to ease symptoms of PMS and bloating due to its anti-inflammatory properties.

IS BLUME KETO?
Yes, all Blume Blends are keto-friendly.

WHERE ARE THE BLENDS MADE?
All Blume Blends are made in Vancouver, Canada.

CAN I DRINK BLUME BLENDS WHILE PREGNANT?
While we always recommend that you chat with a trusted healthcare professional before adding anything new into your routine, the Rose London Fog Blend is a soothing pregnancy or postpartum treat to get you feeling balanced from within. Calm your mood and destress, fight inflammation, avoid caffeine + sugar, and add to your already glowing skin. Our other recommendations are the Beetroot, Turmeric, and Matcha Coconut blends.

Female Owned

Carbon Neutral Brand

Clean Beauty