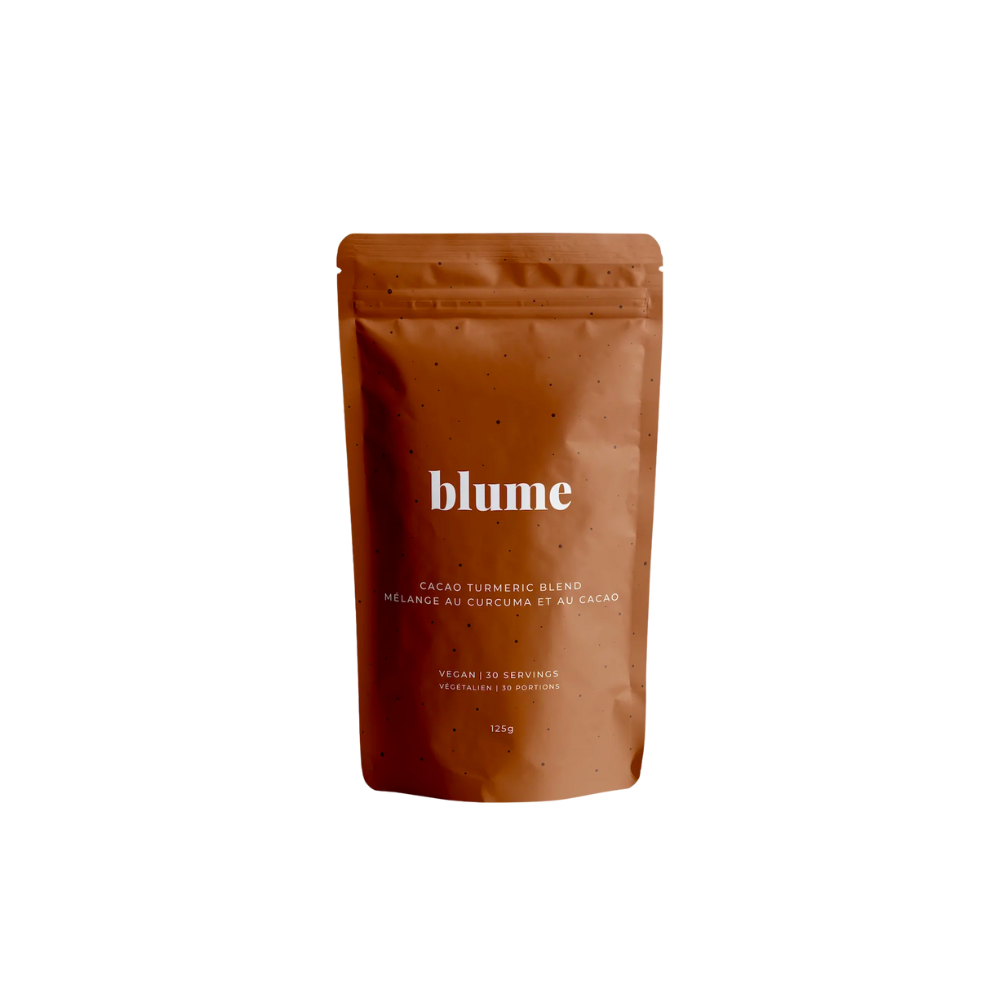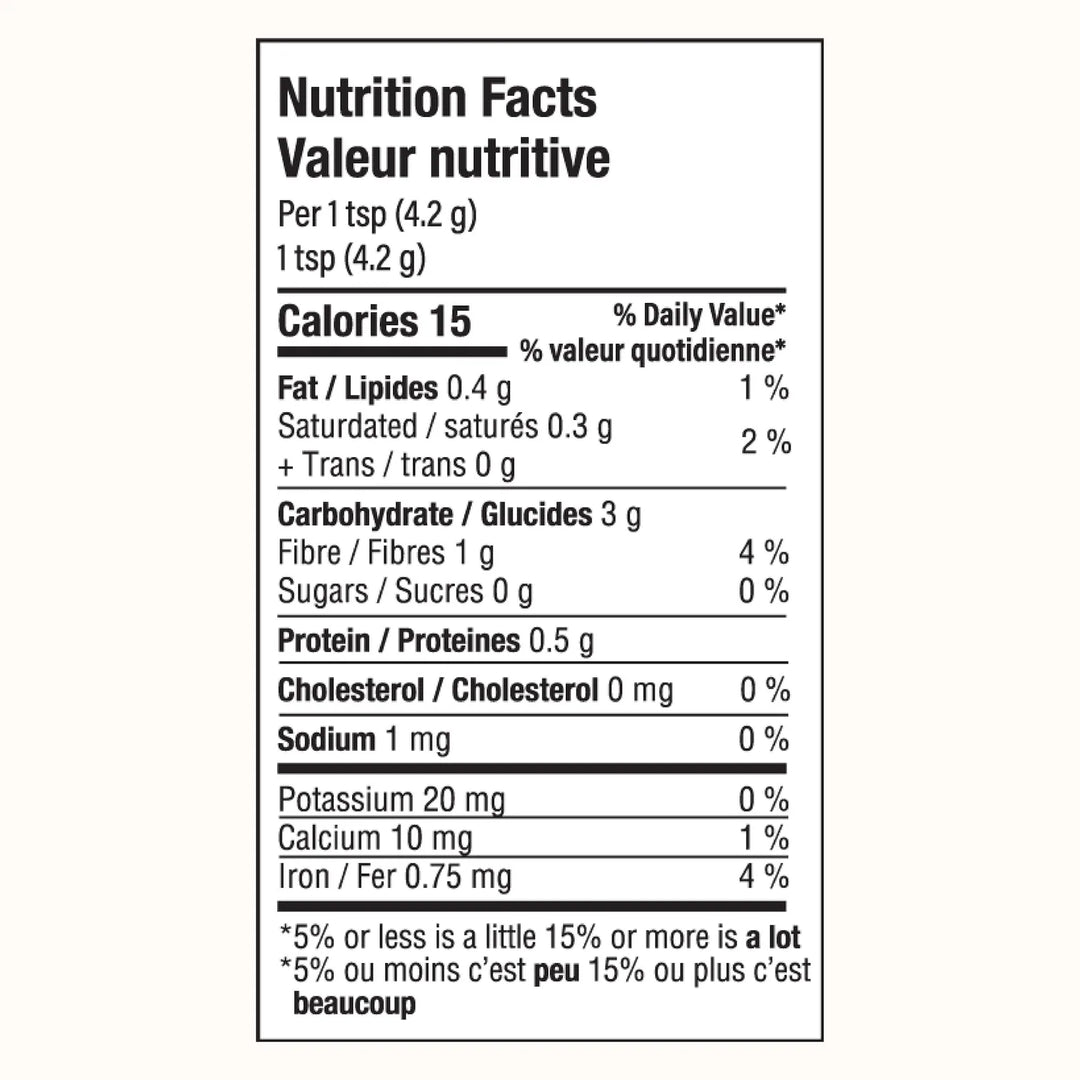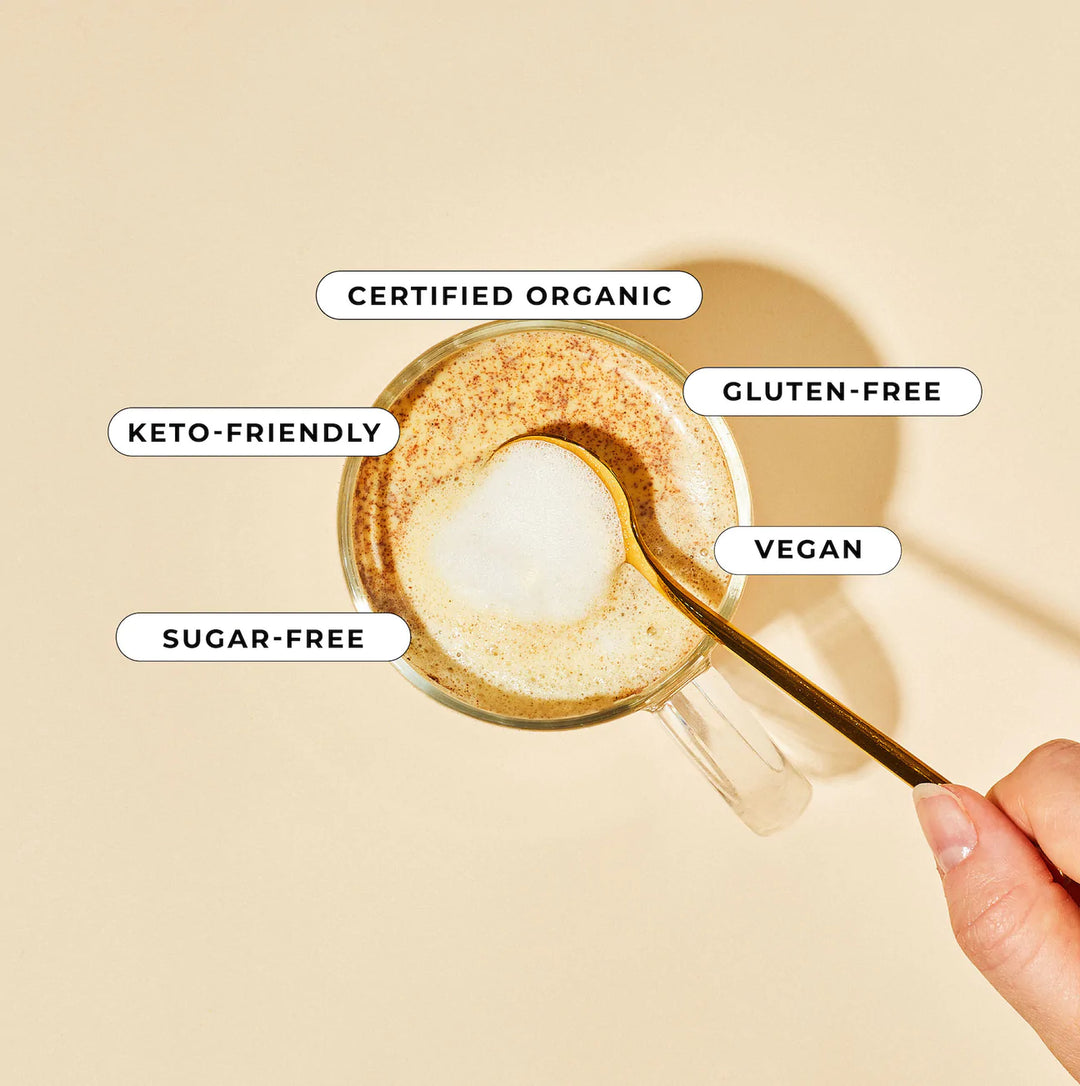 For the nights you just need to put your feet up and head to relaxation island.
Regular price
$25.00
$25.00
Low stock - 2 items left

Inventory on the way
For the nights you just need to put your feet up and head to relaxation island. Supporting the production of anandamide, AKA "The Bliss Molecule", we've balanced cacao with the magic of turmeric and boosted it with ashwagandha. A common adaptogen used for centuries in Ayurvedic traditions, ashwagandha is known for its stress soothing superpowers. Sip back and get your zen on.

Stir together 1 tsp of the blend and a splash of hot water. Sweeten to taste as desired (we like honey).
Add a cup of frothed warm or iced mylk of choice & enjoy!
Anyone who wants to unwind and relax
Cacao Powder*, Turmeric Root Powder*, Cinnamon Powder*, Ginger Root Powder*, Nutmeg Powder*, Ashwagandha Root Powder*, and Black Pepper Powder*.
*Organic
IS BLUME A CANADIAN COMPANY?
Yes, these superfood lattes were born from a Canadian company!

DOES THIS BLEND CONTAIN CAFFEINE?
The decaffeination process doesn't remove 100% of the caffeine from our Organic Black Tea extract, so there are trace amounts in this blend.

DO I STILL NEED TO ADD MILK IF THIS BLEND CONTAINS 'OAT MILK POWDER'?
Oat Milk Chai will dissolve in hot water, but we recommend adding your fave plant milk for extra creaminess! If you'd like to enjoy this blend as a latte, prepare as usual by dissolving the blend in a splash of hot water and topping with steamed mylk.

ARE THE OATS USED GLUTEN FREE?
Yes! The oats in our oat milk powder are sourced from a certified gluten free oat milling facility.

IS THIS BLEND PREGNANCY & BREASTFEEDING SAFE?
We always recommend checking in with a healthcare professional before adding anything new to your routine. Ingredients like cinnamon and ginger can sometimes be associated with contractions, but milk thistle and fennel are shown to have galactogenic effects (aka giving mama's milk supply a boost!)

IS THIS BLEND SUGAR FREE?
Yes! This blend contains no added sugars, and just one gram of natural sugar from the oat milk powder. This means the sweetness level is up to you! We like adding a dash of maple syrup.

IS BLUME KETO?
Yes, all Blume Blends are keto-friendly.

WHERE ARE THE BLENDS MADE?
All Blume Blends are made in Vancouver, Canada.
Female Owned

Carbon Neutral Brand

Clean Beauty